Why Overnight Pet Care?
A large portion of most pets' routines is having someone there when they wake up and when they go to sleep at night. Not only does this provide the comfort of home life, but the security of human companionship through the night. This allows a better chance of your sitter being present in the case of an emergency, either for your pet or for your home.
Most of our clients only request daytime visits. Don't need someone to stay the night? Check out our "Vacation Pet Sitting" page.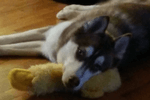 "Love Ashley! She and my girl are great friends! Completely responsible and reliable. She makes it easy and convenient to have a dog and a life. Can't say enough about her. "
- Kylie O, Newton
Overnight Pet Care Includes:
Approx. 9 Hour Overnight Visit
Two walks, AM & PM
Basic/Visible Health Check
Light Grooming
Drug Administration (oral, topical)
Food, Fresh Water
Waste Removal
Retrieve Mail Packages
Take Out Garbage
Water Plants
Rotate Lights, Blinds, TV
Feed Fish