Blue Skies' Dog Walking: Where Every Walk is an Adventure in Newton & Hesston, KS
A Healthy Dog is a Happy Dog
Dogs are not just pets; they're family. They bring joy, companionship, and unconditional love. Like us, they also need regular exercise and mental stimulation. That's where Blue Skies Pet Care's Dog Walking comes in. Our service is tailored to give your dog the physical activity and social interaction they crave, enhancing their overall well-being.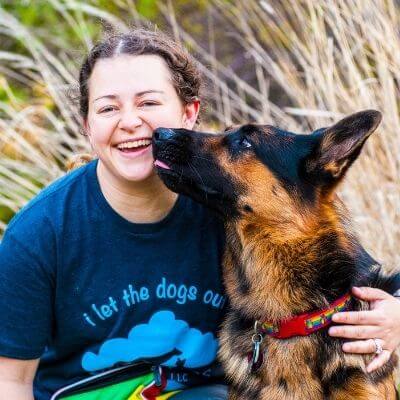 ⭐⭐⭐⭐⭐
"Blue Skies always goes above and beyond to care for our dogs." - Whitney K., Halstead
Tailored Dog Walk Packages:
Visit Reports: Know all about your pet's walk, in real-time.
Location Options: Choose from backyard playtime or a dog walk.
Feeding: Timely meals, if needed.
Water Refresh: Fresh water replenishment for your thirsty pup.
Restroom Breaks: Including cleanup, of course!
Medication: Administration of oral and topical medications.
Dog Walk Rates:
All prices include any and all additional dogs from the same household at no extra cost.
15 Minute Potty/Drop-In Visits: $16.50
30 Minute Standard Visits: $22 ***Most Popular
60 Minute Extended Visits: $36
Before We Walk, We Talk!
Your dog's safety and comfort are our priorities. If you're a first-time client, please schedule a complimentary meet-and-greet. We want to know more about your dog's specific needs and answer any questions you may have.
Holiday: Additional $2 per walk on major holidays.