Dogs love exploring the world!
Dogs are social, energetic, and intelligent. Regular dog walking and exercise is a fundamental part of your dog's life and can be integral for your dog's emotional and physical well-being.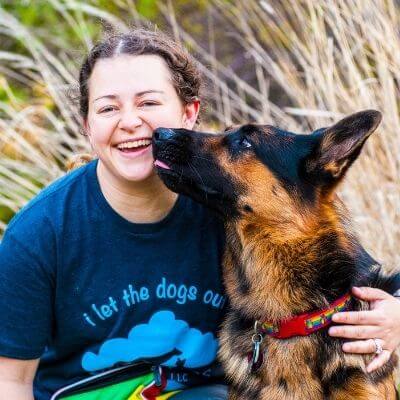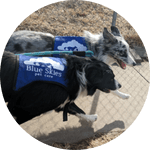 "Wonderful and the furbabes love them!! Saves my life because I can't make it home during the day!"
-Avery V, Newton
Includes:
Visit Reports
Choice of backyard play or dog walk
Feeding
Refreshed water
Bathroom break (and clean up)
Medication (oral, topical)
Private Dog Walking: 
Express/Relief Walk (15 min) $16.50
Standard Walk (30 min): $22 *** Most Popular
Extended Walk (60 min): $36
We do not charge per dog. +$0/additional dog
Before We Walk, We Talk!
If this is your dog's first time with us, please take a moment to schedule your complimentary meet and greet. It's important to us that we answer any questions you have and setup the perfect service for your pup!
$2 per-visit holiday fee for in-home visits on New Years Day, Memorial Day, 4th of July, Labor Day, Thanksgiving, the day after Thanksgiving, Christmas Eve, Christmas, and New Years Eve.