We have used Blue Skies for years; and adore them! I had a retired K9 that I could not get anyone to watch because she just refuse to be friendly. But Blue Skies won her over immediately; and I love the pictures every check-in the send us so we know they are truly taking care of our fur babies.

Brandy


I would give more than 5 stars if I could. Not only is the care excellent, but business is great too-- it's so easy to schedule, pay, leave notes, etc. Both times we've used Blue skies, it's been really last minute due to a death in the family and we were able to schedule, add on days, and pay within such a short time. I could say so many great things about our experience, but I really just want to say THANK YOU!! Such a great business to have in Newton and they are worth every penny that they charge. So happy with my experiences.

Adriana Leake


Ashley is great. A real godsend when you have to leave town and must leave pets at home.

Vada Snider


Both Ashley and Vanessa have trained my two Mastiffs from basic manners to getting them comfortable on their Halti Headcollars which make them both manageable which is important with giant breed dogs. I've also had Blue Skies walk daily as well as pet sit while I had to go out of town. I never had to worry that the dogs weren't well taken care of. I trust no one else with them and will seek out further training once they're older and less puppy'ish. I can recommend without hesitation.

Barry Morrison


Used Ashley for the first time and was so pleased with her service. Four very energetic dogs are not easy but she did an excellent job. I would highly recommend her for any pet sitting job.

Brenda Groover


Loved it

Kewanda Robinson


Ashley did an amazing job caring for our Golden, Jake! He was happy when we returned home and that makes us happy. We appreciated her introductory visit before we left the first time and found her to be professional and friendly. When an emergency trip to KC came up quickly, Ashley was able to care for Jake on very short notice. Her service comes with a smile for us and lots of play for our pet. Thank you so much! We'll use you again in the future and highly recommend Blue Skies Pet Care! Keith and Vicky Hershberger

Vicky Hershberger


Their services are exceptional.

Gina Bell


They take such good care of my kittens when I am gone. Careful, kind, and thorough visits with prompt check-list reports complete with pictures!

James Yoder


Vanessa did the 5 week basic manners training. She worked wonderfully with Raven and me. She was a great trainer and Raven and I learned a lot. I do recommend her for anyone needing training for their dog.

Kimberly Fiessinger

Great service. Our pet was clearly well cared for, and Ashley helped us feel connected while we were away by staying in touch. Our pet was clearly happier... read more when we returned home than she typically is after a vacation!

John and Amy Tyson


We have left our dogs with Blue Skies Pet Care on multiple occasions. Whether it is in-house visits or staying at the bungalow, the girls at Blue Skies are... read more the greatest. If you're looking for someone to take care of your pet look no farther than Blue Skies I highly recommend them.

EJames Stewart


I would give more than 5 stars if I could. Not only is the care excellent, but business is great too-- it's so easy to schedule, pay, leave notes, etc.... read more Both times we've used Blue skies, it's been really last minute due to a death in the family and we were able to schedule, add on days, and pay within such a short time. I could say so many great things about our experience, but I really just want to say THANK YOU!! Such a great business to have in Newton and they are worth every penny that they charge. So happy with my experiences.

Adriana Leake


We've used Blue Skies for years, and have never been disappointed. They go above and beyond to treat your pets like family. Also, very reasonably priced compared to taking... read more all of our pets to a boarding facility, and our pets get to stay at home where they are most comfortable.

Brenna Haines


Ashley took excellent care of my shy, elderly dog and a couple of cats while I was away on vacation. Being able to leave my older dog at home,... read more instead of boarding her is such a relief.

Julie Gleason


Ashley and the service she provides is simply great! We've had her look after our animals twice now and will certainly use her again. She's come over beforehand to insure... read more that our needs and expectations will be met. You can tell from the questions that she asks that she takes this responsibility very seriously. Her services make our lives easier when we're away.

Jen Simmonds


Solid, professional, caring!

Barb Walker


Ashley did an amazing job caring for our Golden, Jake! He was happy when we returned home and that makes us happy. We appreciated her introductory visit before... read more we left the first time and found her to be professional and friendly. When an emergency trip to KC came up quickly, Ashley was able to care for Jake on very short notice. Her service comes with a smile for us and lots of play for our pet. Thank you so much! We'll use you again in the future and highly recommend Blue Skies Pet Care! Keith and Vicky Hershberger

Vicky Hershberger


Blue Skies takes care of your fur friend as though it were their own. You can go on a trip with no worries.

Sondra Koontz


They take such good care of my kittens when I am gone. Careful, kind, and thorough visits with prompt check-list reports complete with pictures!

James Yoder

"I've had several trainers but not as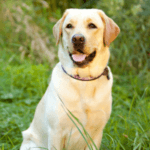 educational, dedicated, and hard working as Vanessa. She is super awesome!! I can't speak highly enough about her. Just an awesome, awesome person and trainer. We are lucky to have her." - Jane R.
"Ashley with Blue Skies Pet Care is AWESOME! I've used Blue Skies services multiple times over the past year and my 2 dogs LOVE to have Ashley come visit them. They no longer have to put up with all the noise while boarding at a kennel. They can stay in their own, comfortable, familiar surrounds. They are HAPPY and RELAXED when we get home....and I know Dylan and Tika have had lots of love and belly rubs. I've referred numerous people to Blue Skies Pet Care, knowing Ashley will take just as good care of their pets as she has with mine! Highly recommend you call Blue Skies to help you with your pet care needs!" - Kathy
P.

"I am so pleased with the service we got for our St. Bernard Puppy. At 6 mo old he was bigger than he could control. They worked wonders with him and have made it a joy to have him around. He is still a lot of puppy but has learned to be 'careful' with his weight and size! I highly recommend!! They did great and Otto had a great time with her! Thanks again!" - Patricia M.

"Blue Skies Pet Care is what exactly what we needed when we left for vacation.... Ashley immediately put us at ease by coming to meet the dogs and get accustomed to what we expected. It was wonderful to know she picked up where we left off... We highly recommend this service and will not hesitate to use it again." - Jan N.