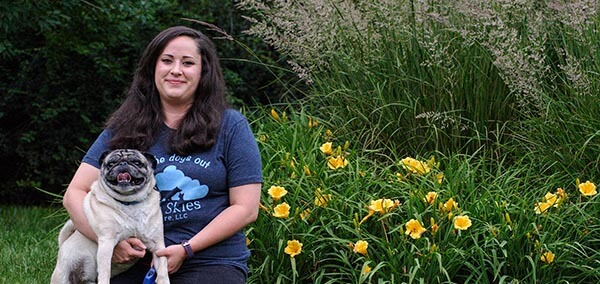 Seeking a pet lovers! Must love animals!
Blue Skies Pet Care, a trusted name in professional pet care since 2010, is expanding! We're on the hunt for dedicated, compassionate animal enthusiasts to join our team as dog walkers and pet sitters. Based in Newton, KS, we've built a legacy of reliability and exceptional care for our ever-growing list of satisfied fur-clients.
Is This the Perfect Fit for You?
Do you love the idea of getting paid to spend time with pets (and getting your hands a little dirty)?
Are you keen on working autonomously, setting a part-time schedule outside the 9-5 grind?
Looking for a rewarding way to earn extra income?
If you answered 'yes' to these questions, we'd love to hear from you!
Here's What We're Looking For:
Candidates must be available for a minimum of 3 shifts per week.
Preference will be given to applicants with more flexible schedules, particularly during our peak times like Spring Break, summer months (May-September), and holidays.
An ability to working summer and holiday shifts is essential.
Local Advantage:
To optimize your work-life balance by minimizing drive time, we are specifically seeking candidates who reside in the following zip codes: 67114, 67117, 67062.
Team members receive per-visit pay, tips, mileage reimbursements, and bonuses.
Our team members are protected employees (W2), not independent contractors (1099).
TYPICAL RESPONSIBILITIES
Pet sitting, dog walking, poop scooping!
This is an active position, requiring zeal - even when it's rainy or hot or snowy. You must also be 100% reliable - pets are relying on you for love, food, medication, potty breaks, etc.
REQUIREMENTS
Must live in Harvey County, KS, preferably in Newton, North Newton, or Hesston.
Must be 18 years or older
Must own or lease an insured and reliable vehicle
Must have a smart phone with data plan
Must love both dogs and cats
Must be punctual, responsible, and organized. Repeated tardiness or lack of attendance is not tolerated, as we are working with live animals.
Must be flexible and have good time management skills. Ability to work with limited supervision is a must
Must be able to provide two work references
Must be willing to make a commitment to work at least 12 months for the company
Must be able to pass a criminal background check
May work in area with high noise level and odors. Physical requirements for the position include standing, walking, lifting (50lbs), carrying (50lbs), pushing (50lbs), pulling (50lbs), climbing, balancing, stooping, kneeling, crouching, crawling, reaching overhead, handing, seeing, depth perception, and color vision.
No calls, please.