Partner with Blue Skies Pet Care to Provide Expert Guidance for Your Clients
Hello, and welcome to Blue Skies Pet Care! We specialize in dog manners training, behavior modification, veterinary and grooming cooperative care, and much more. We invite you to offer your clients a valuable resource: our expertly-crafted and quality-printed dog training packets for both new puppies and adult dogs. These can be given to your clients when they bring a new pet to you for the first time or mention they are struggling with their existing pet.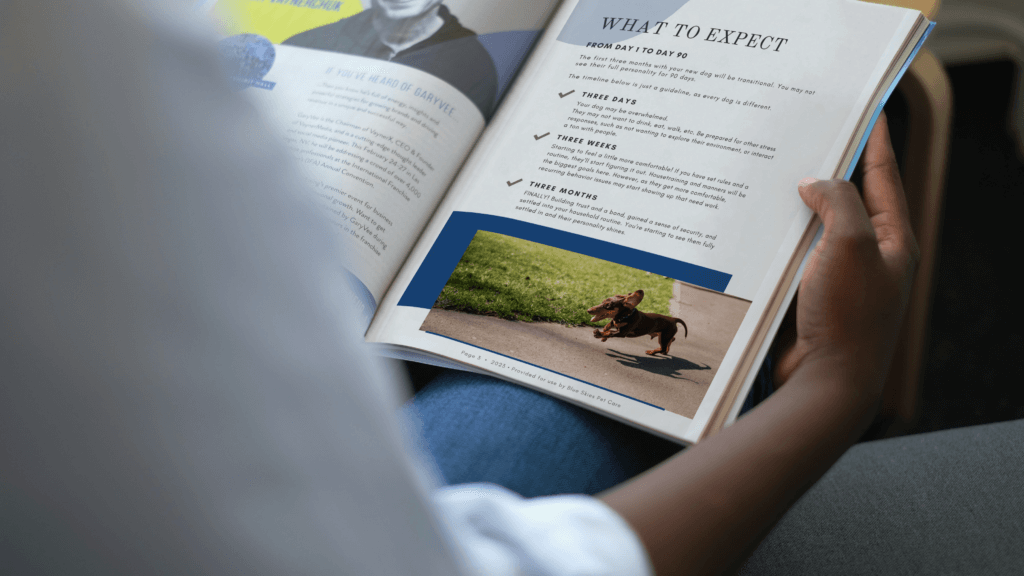 Why Partner With Us?
Knowledge and Experience
We have years of experience and dog training credentials behind our information!
Comprehensive Topics
Our packets cover a myriad of topics that are crucial for every dog owner, such as introducing new and existing family pets, curbing chewing and mouthing, housetraining, child safety, and socialization.
Client Satisfaction
Enhance the services you offer by providing clients with reliable and expert guidance for their pets' training needs. These are quality packets!
Community Building
Let's work together to create a more informed pet owner community.