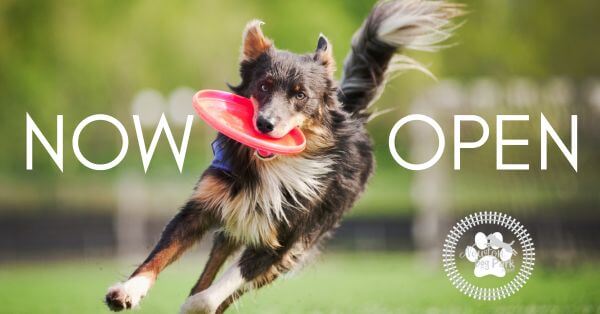 Newton Dog Park
The Newton Dog Park Project (NDPP) is a community group coordinated by Blue Skies Pet Care's owner, Ashley Klein, formed when she approached the City of Newton in 2012 about the possibility of a dog park and then started the NDPP in support of a public dog park.
Since then, the NDPP has garnered warm support from the community- involving local individuals, businesses, and organizations. Ashley and supporters of the NDPP saw the dog park come into fruition in 2016.
Through NDPP supporters as well as with the help of other Newtonians, city officials, businesses, and organizations, a public dog park has become reality for Newton!
Are you interested in being a member or supporter of the Newton Dog Park Project? While the dog park had been established dog park, now we work towards improving the park, fostering human and dog relationships, and bringing Newton closer. Contact us to get involved! Thank you.
We Believe
Well socialized and exercised dogs make healthier and happier family members and canine citizens.
Our community needs to have a central location where dogs can exercise safely and legally off-leash while respecting the general community.
We need a place where citizens can socialize with other dog lovers as well as where disabled and senior citizens can have a place to exercise their companions.
A dog park is an amenity that will draw in new faces to our community and help our city grow in numbers while maintaining a social perspective on community.
Location
Congratulations! We have now established a public dog park north of the Blue Sky Sculpture at Centennial Park, called Centennial Dog Park. This location is a 2.17 acre area with a large dog and small dog area envisioned by the Newton Dog Park Project task force and community supporters, City Staff, and City Commission. The grand opening was September 27, 2016.