Each of the sitters in Blue Skies Pet Care's small family has a different personality, just like your fur-friend. We have different interests and backgrounds. However, we have a few commonalities: We are all responsible, dependable pet lovers!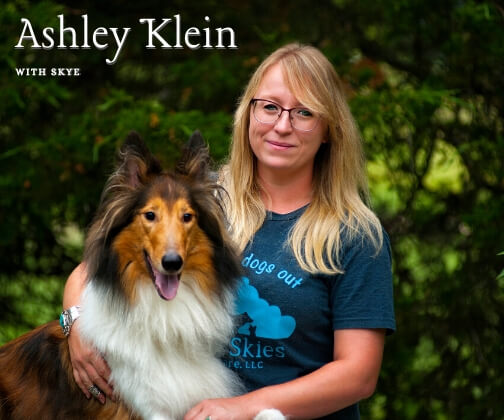 Ashley is our founder, owner, and also one of our on-staff dog trainers. She started Blue Skies Pet Care in 2010 when she recognized a need in her hometown of Newton and the surrounding areas for professional, reliable pet care.
She graduated from Bethel College in 2013, majoring in Natural Sciences and Psychology, with emphasis in animal behavior.
In her spare time, Ashley spends time with her own "furkids," both dogs and cats. She also continues her lifelong volunteering with animals, including volunteering training skills to local shelters.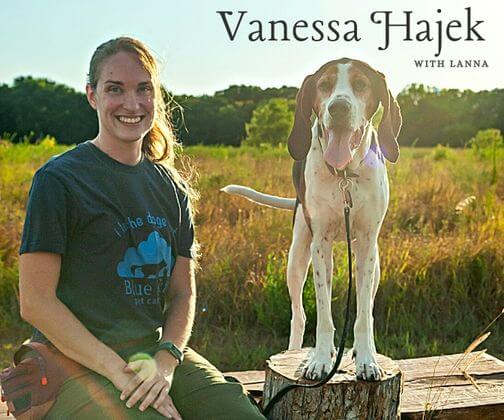 Vanessa is our Head Dog Trainer, joining us September 2022, and has been training professionally for 7 years in addition to training her own dogs for competition for about 15 years. She earned her Psychology Masters from Emporia State in 2016, is certified with both the International Association of Animal Behavior Consultants and Karen Pryor Academy, and is a graduate of the Academy for Dog Trainers. In addition to her years of experience, quality education is important to quality dog training!
She currently owns a 6-year-old Treeing Walker Coonhound named Lanna and 4-year-old a Plott Hound/Beagle mix named River. She also shares her life with two cats named Seven and Neelix.
Outside of animals, she says she's, "obsessed with musicals, plants, reading, and sci-fi!"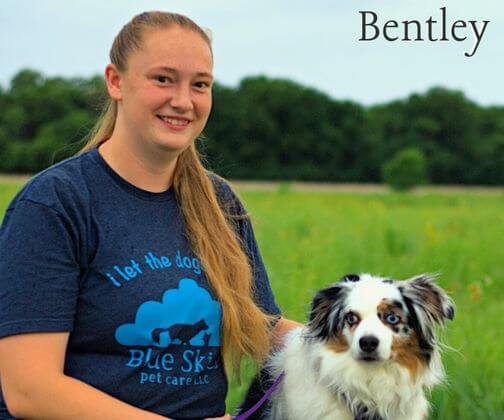 Bentley is a born and bred Newtonian. An avid animal lover, she has both horses and an Australian Shepherd pup at home. Personally, Bentley has been training with horses since she was eight years old. She started working in the animal field as a barn assistant for several years.
She now works with us as a pet care provider and aspires to eventually expand into professional grooming or training.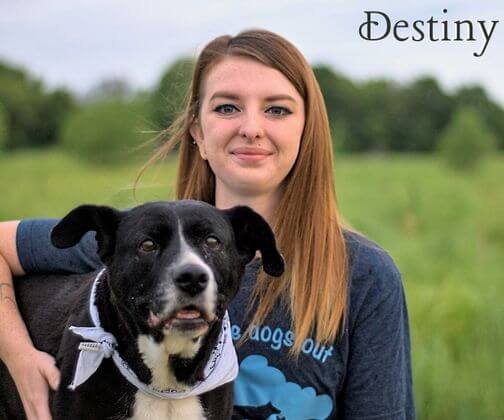 Destiny adores animals big and small. She started her professional experience with animals in animal shelters and now works with us as a pet caregiver to make sure pets are comfortable and loved right in their own home!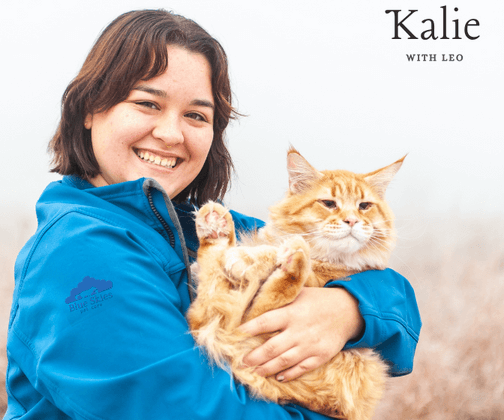 When Kalie joined us, we weren't really sure who was more excited: Kalie or the pets. She is currently in the process of a social work major and has an unending love of dogs, cats, and their people. We think she'd make an exceptional doggy social worker (the people are lucky to have her).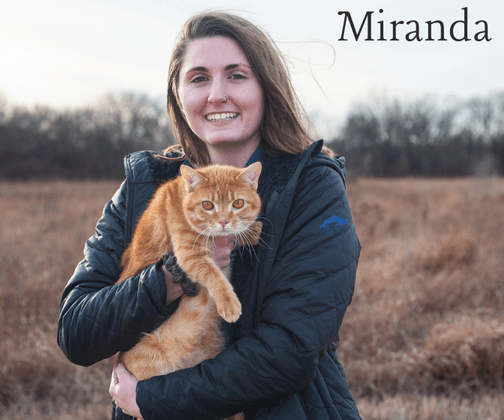 Miranda is a gem with both tiny humans and the pets. Working as a para and teacher, she has enjoyed working with young humans. As a pet caregiver, she dotes on all of our four-legged friends.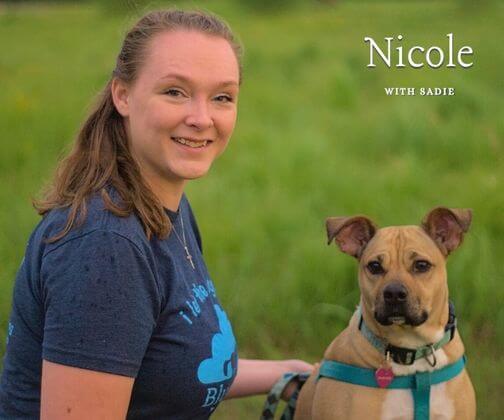 Nicole has been involved with animals of all sizes, from cats to dogs to horses, from an early age. With just one pup of her own at home right now, she's excited to spend her days caring for all kinds of four-legged friends!
For your peace of mind, our Blue Skies Pet Care, LLC pet care providers and team members are employees (not independent contractors!), so they are personally interviewed, trained, background checked, and covered by our general liability insurance and bonding.
Enough about us.
Tell us about you! What can we do for your and your pets?