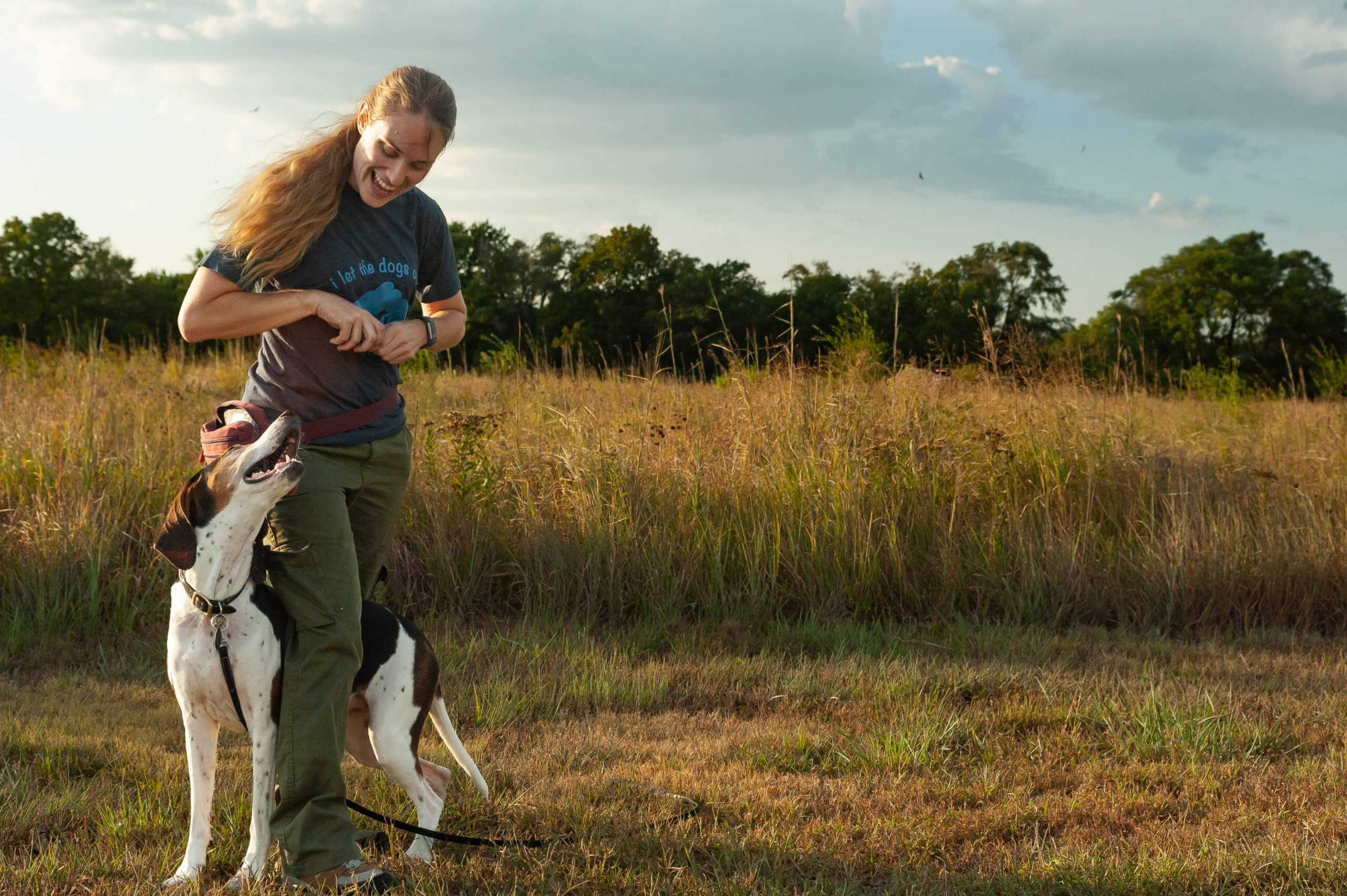 Slide 1
Serving Newton and Wichita Area
Private Coaching
Receive one-on-one, private coaching from a certified dog trainer.
Can help with...
Life Skills & Manners
Puppy Primary School
Adolescent Dog Behavior Support
Senior Dog Behavior Support
Behavior Solutions
Therapy Dog Prep School
Our certified trainer will work with you in-person or online, depending on your location. We are local to the Wichita, KS and Newton, KS areas.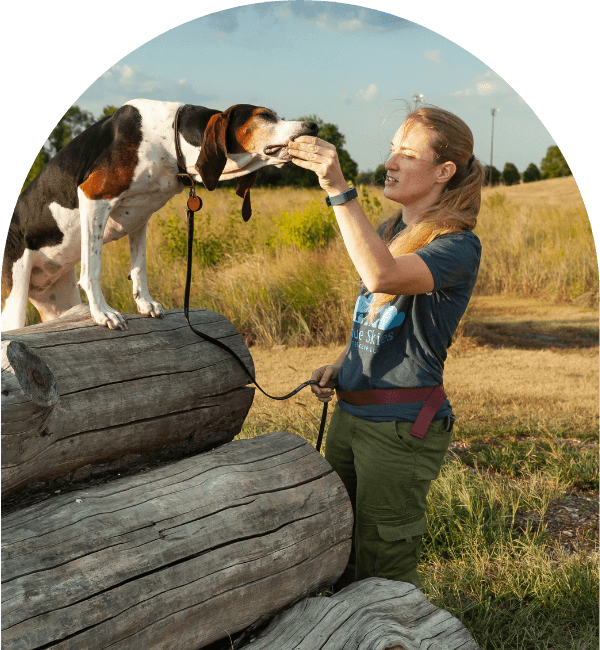 Private Coaching Dog Training?
Personalized Attention: Our certified trainer focuses on your dog's unique needs, ensuring efficient progress in a one-on-one setting.
Tailored Curriculum: No cookie-cutter approach! We customize the training to address specific behavior issues and commands.
Flexibility and Convenience: Choose training times that suit your schedule, making consistent progress hassle-free.
Positive Reinforcement: We use force-free techniques and rewards to create a fun and rewarding training experience.
Real-Life Application: Training extends beyond the classroom, preparing your dog for various situations.
Support and Guidance: Ongoing assistance ensures success even after coaching sessions.
Lasting Results: Our goal is a well-behaved, confident companion for life. Invest in your dog's future today!
Invest in your dog's future today with our Private Dog Training Coaching Program. Unlock the full potential of your pet and see them flourish into the well-mannered, joyful, and polite companion you've always dreamed of. Get started now and embark on an exciting adventure of growth and companionship with your loyal canine partner!
★★★★★ "Both Ashley and Vanessa have trained my two Mastiffs.... I trust no one else with them and will seek out further training once they're older and less puppy'ish. I can recommend without hesitation." - Barry M.
What We Do
1:1 Private Coaching
Private sessions allow you and your dog to work at your own pace in your home, whether you're looking to start your puppy off right, family basic manners, or help changing behaviors.
Not only are these sessions scheduled around YOUR busy schedule, dogs involved in private sessions typically see faster progress than group classes. We'll meet for hour-long private sessions to coach you on how to work with your dog and set you and your dog up for success.
Our training methods are science-backed AND beginner-friendly! We want this experience to be positive for humans and dogs involved! We'll give you tips for how to practice good behaviors each week between our sessions to see change in your dog.
Other Dog Training Package Options
Behavior Consultation
Are you experiencing a problem, but aren't looking for a class? Maybe just experiencing ONE big problem or a couple smaller ones?
We come to you, discuss what's going on with your dog in regards to training, make a plan, follow-up with a detailed protocol, and keep in touch once a week via email for the next month if you need us. We often begin training at this session and walk you through exactly what we do to work on it! We may also suggest a consultation to kick-off your training curriculum.
Homeschool or "Day Training"

Outcome driven? Busy life? With homeschooling, we spend time training your dog directly in the comfort of your own home for four or seven weeks. We come to your dog four times each week, for a total of 16 or 28 sessions. You'll receive a report about what your dog learned during each session. Every few sessions, we'll have you join so you can ask questions in person, work with your dog with guidance, and see how quickly YOU can make a difference with your pup.