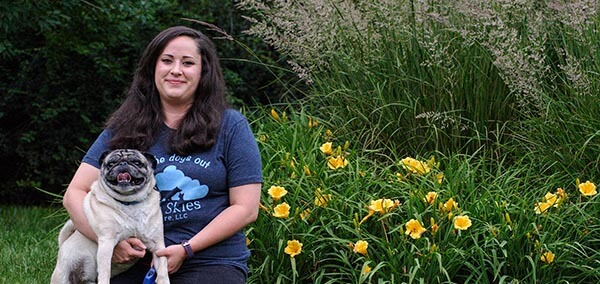 Currently Hiring:
We do not have any active openings. Please feel free to submit an application! We will refer back to your application and the availability you list for up to 12 months if we other have new openings.
*Must be located in Newton, KS area*
Full-Time 31-40 hours/week
Availability:
Full Time, 31 - 40 hours per week;
Three (3) weekday evenings from 3:45pm-10pm + weekends shifts;
Weekend shifts: Saturday 6am - 3pm shifts, Sunday 6am - 3pm shift mandatory. Saturday 3pm-10pm additional availability preferred.
Schedule is recurring. Unless you or a coworker ask off and need coverage, you know when you're working!
Compensation/Benefits:
Paid for working with pets (duh!)
Paid time off (PTO)
Est. $15 - 18 per hour with tips and mileage reimbursements
Est. $23,000 - $35,000 with tips and mileage reimbursements

$12-$14 base pay per hour BEFORE additional compensation.

100% of tips
Mileage reimbursements
Holiday & Referral Bonuses
Paid training
Continuing education
Worker's Compensation insurance
Bonding and general liability insurance coverage
Discounted pet care for your own pets
The satisfaction of knowing that the animals in our care lives will be fulfilled thanks to your efforts
We are in the process of arranging future benefits, such as the possibility of health insurance for FT employees.
Typical Duties:
Providing pet services
Scheduling pet care
Answering clients & staff questions via email & phone
Data entry, general admin
Keeping online logs up to date
Updating info in our client & staff management system
Sending estimates & invoices
Advertising, blogging
Qualifications:
At least 1 year prior experience working or volunteering with animals
STRONG communication and written skills
STRONG attention to details
Must be 18 years or older
Must have access to an insured and reliable motor vehicle
Must have a smart phone with data plan
Must love dogs, cats, and more!
Must be punctual, responsible, and organized with the ability to work independently
Must be flexible and have good time management skills
Must be able to provide two references
Must be willing to make a commitment to work at least 12 months for the company
Must be able to pass a criminal background check
Home office with a solid high-speed internet connection
Prior experience working in a busy office setting / receptionist / admin assistant preferred