Slide 1
Meet Your Dog's
New Best Friend
Why Pet Sitting?
Whether it's one day, three days, or three months, give yourself the peace of mind while you are away that your pet is safe, comfortable, and loved. During each pet sitting visit, we make sure your pets and home are taken care of. Your service is customized to the needs of your pet- whether that means sitting down with a ball and some cat nip or the same benefits as dog walking services.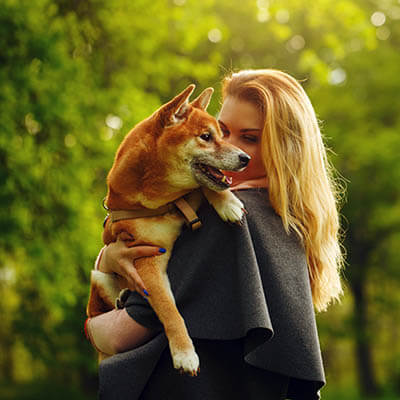 "A real godsend when you have to leave town and must leave pets at home."
- Vada S, North Newton
Blue Skies Pet Care is here for all North Newton pet owners!
Locally owned and operated, Blue Skies Pet Care is the #1 pet care provider for Harvey County. We have served hundreds of families and over a thousand pets. Dogs, cats, fish, horses, and more!
Blue Skies Pet Care is here because we know how hard it can be to leave our fur-family with friends or strangers, especially in an equally strange place. We understand and love that every dog is special. We enjoy getting to know them and providing exceptional, professional care for each one.
Blue Skies offers various pet care services 24/7/365. In 2018, Blue Skies expanded into a small team of dog care providers so we may continue to offer our community the best, most reliably pet care for years to come. For your peace of mind, Blue Skies Pet Care, LLC team members are all employees (not independent contractors!), so they are trained, background checked, and covered by our general liability insurance and bonding.
One-on-One Attention
Visit Reports
Walk, Playtime
Light Grooming
Medication
Feeding
Litter Maintenance
Retrieve Mail Packages
Trash Bins to Curb
Water Plants
Rotate Lights, Blinds, TV
Fresh Water
Serving Harvey County, KS
Let's Talk!
If this is your pet's first time with us, please take a moment to schedule your complimentary meet and greet. It's important to us that we answer any questions you have and setup the perfect service for your pets!